Fragility frozen in depth.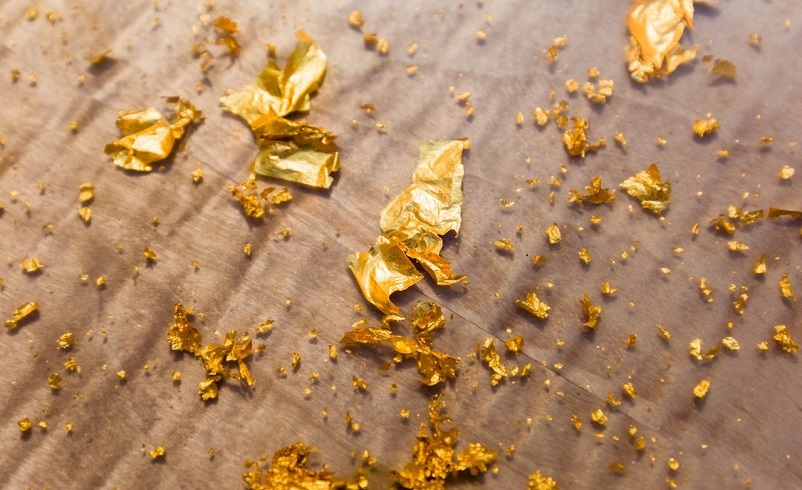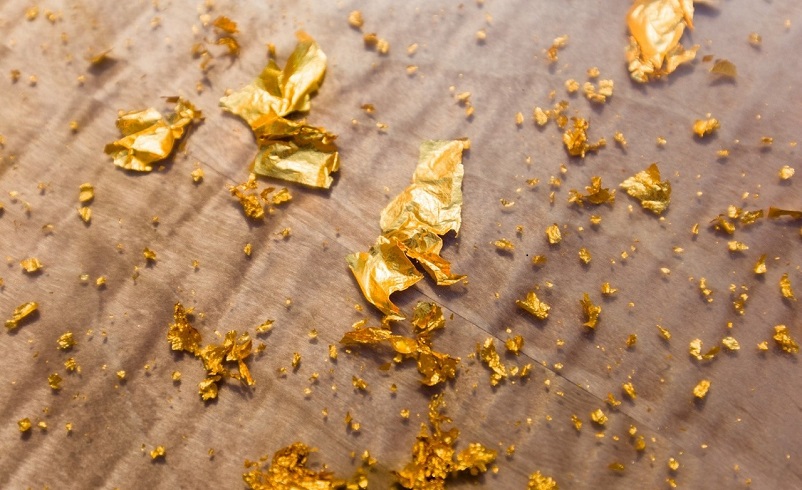 For ages gold was a symbol of power, good fortune and wealth. Golden items underlined social status and prosperity of the owner. High value and limited acces to this ore had significant impact on gilding – a proces of covering goods with gold. Thrones or painting frames, coverd with thin layer of this valuable metal were to look like made of solid gold. The beginning of a technique related to hammering metal piece into golden sheet are dated back to Neolithic Age, however the product was rather thicker plate used to wrap the items. One of the oldest examples of this technology are hardware goods found in burial ground in Varna, dated 4500-4000 B.C. Today golden sheets are made throughout long and multistage process of hammering and the final product is 0,05 μm handmade and 0,01μm in manufacturing.
This delicate material was used to produce unique Sheikh's Dream table. We wanted to stop the time in a way to keep the form and shape of unusually delicate and fragile golden leafs with effect of depth and natural composition. This difficult challange but glamorous in result has been succesful thanks to specialistic process.
Golden leafs are submerged in resin gaining immortality. Composed against a beckground of sophicticated verneer of silk texture they creates unique character of the product. Simple form of this piece of furniture becomes more attractive and surprising. The effect of frozen golden leafs is strenghtened thanks to high gloss finishing. Table top cut at 45 degree angle is secured with layer of resin completes this amazing aesthetic composition.