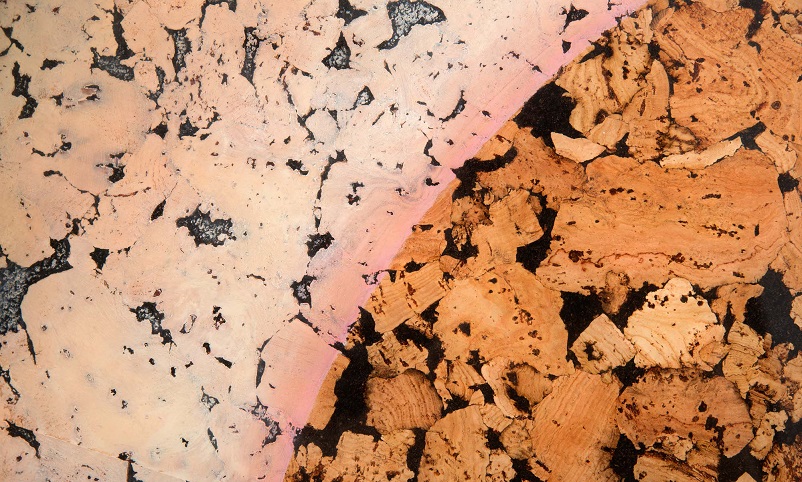 Cork oak is unusual tree whose more than a half population can be found in Portugal and Spain. One of the advantages of this tree is that it doesn't need to be chopped down in order to acquire the cork, because it is made of the bark without harming the tree. Every year the bark renews itself naturally, growing from 1,0 to 1,5 mm and absorbing huge amount of CO2 from the atmosphere. The tree lives around 150 years providing average of 16 harvests. Cork is a wood material of specific qualities including flexibility, elasticity and compressibility but – what can be surprising – it is fire resistant as well.
Cork is one of the components of migaloo rock – an in-house material, used to produce our unique furniture.
The Mandala series is undoubtedly an extraordinary example of our offer. Four original and unusual cabinets thanks to their sophisticated design break the idea of ordinary piece of furniture. Being practical objects they can compete with modern graphics and paintings.
Mandalas refer to the nature not only with their names. Thanks to the above mentioned unusual cork connected with mix of colours and locked in depth made of resin, it brings to the interior warm and sunny climate of the summer seaside.
This is the migaloo rock what makes each Mandala unique and exceptional. Texture made of cork is one and only and increases aesthetic value of the cabinet. Hand-decorated doors, materials of highest quality and high gloss finishing give the glamor – in both the direct sense of the word, and figuratively. This piece of furniture – thanks to the specialized production proces where we use varnishes of highest class, is resistant to scratches and UV rays. It can break soft idea and composition of the space bringing a touch of extravagance and surprise.